FALLING IN LOVE WITH FLAX
5 reasons Linen is the fabric for the eco-conscious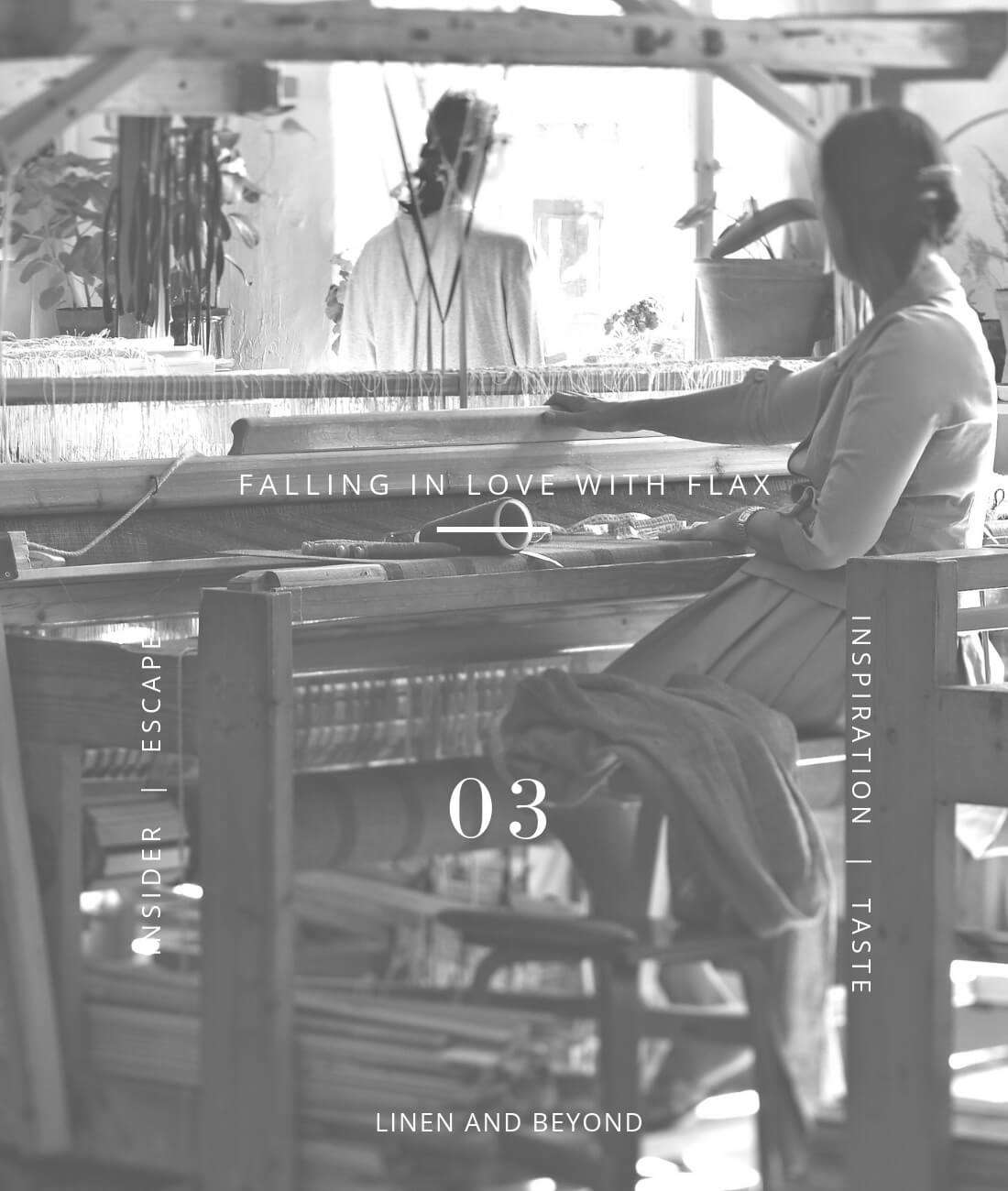 As we age and move forward after 10 cherished years in business, we value our long-standing relationships within the linen industry more than ever.

With the increase in linen popularity, we believe in the importance of integrity with the making and continue to invest only in European craftsmanship and its local communities throughout the entire production process.

We pride ourselves in working with family-run weavers whom have been in business for over 200-years, to bring the highest quality of linen into everyday living.
Loving Those Wrinkles

It is all about quality! European linen wrinkle... others crumple.

A testimony of a more natural way to live from the first time you use it. Not to be ironed !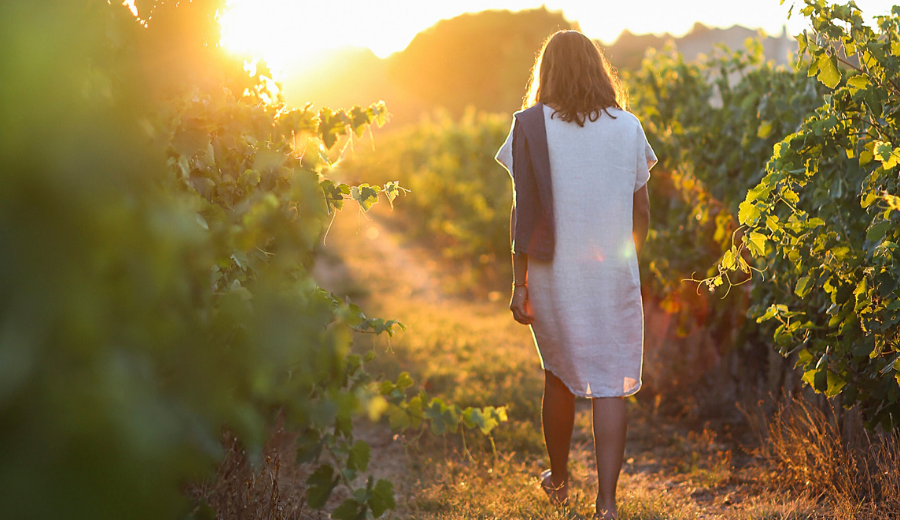 5 reasons why linen is the fabric for the discerning and environmentally conscious...
Local

Our linen is both grown and woven in Europe, but there is a very important reason why European linen is so special.

Cultivated at close-proximity, flax is grown in a wide coastal band of Western Europe stretching from the South of Normandy in Northern France through Belgium and the Netherlands. The only plant textile fiber originating on the continent, linen cultivation should never be relocated. Linens unmistakable texture come from a unique combination : a mild, damp ocean climate, flax's low thermal density, a rich soil and the experience of flax growers being passed down to the next generations.

Overseeing the plant's evolution, adapting to unpredictable weather conditions and choosing the precise moment and day for each action are keys to a successful harvest and the quality of the linen. These factors rely on the well-informed decisions made by growers and scutchers. Their collaboration is vital to optimize each harvest. This know-how and complicity is typified by the men (and women) involved at all stages of transformation from plant to fiber.

There are linen/flax producers in other parts of the world which are characterized by different climactic conditions which are not as favorable to the growth of flax fibres. For example, flax plants that are grown in the North Africa, where the climactic conditions are dry and hot, produce a shorter fibre. When these fibres turn into fabrics they have a tendency to break at lower thresholds.

Eco-responsible
no irrigation, no GMO, no waste
fibre extraction (scutching) is 100% mechanical
A militant plant that respects the environment and preserves the land – as well as the surrounding plants and wildlife – flax protects the soil and water resources : it needs 0 irrigation (rain water is enough to grow it) and very little input (fertilizer and phytosanitary).

A true carbon well - each year one hectare of flax retains 3,7 tons of CO2. Flax has proven itself as an excellent rotation crop for organic farming: renewed in rotation every 6 to 7 years, which gives the flax cultivation a positive effects on eco-system diversity and offers a welcome environmental pause for soil quality, bio-diversity and landscapes, thereby increasing returns on the following crops.

Fibre extraction is 100% mechanical - we see its ecological consciousness throughout the industry. Mechanical activities, not chemical, are a part of each operation in its transformation.

Sustainable


Counting all stages of production, the European linen industry is made up of 10,000 companies in 14 countries of the EU: a network of interactive professionals – growers, scutchers, spinners, weavers, knitters, finishers, traders.


Linen helps maintain an economic and social fabric in rural zones. Its growth and transformation require a large, qualified, local work force and is committed to respecting the laws of the International Labour Office.

Natural

Flax fibers are known for their great ability to absorb water. This is due to a high amount of pectins, the components that hold the fibers together. Pectins in linen textiles give them a lively, heat-regulating quality which helps regulate body's temperature.


Breathable like a second skin, they can retain water or repel it- up to 20% of their weight - without feeling damp to the touch. Due to its hollow fibres and high pectin properties, it absorbs moisture in the heat and retains body heat in the cold, making it a great fabric all year round and guaranteed sensation of well-being.

Supple, relaxing linen sheets are comfortable for sleeping and encourage regular sleep cycles. Linen is an intrinsically hypo-allergenic, and anti-bacterial fabric which is perfect for sensitive skin types.

A Resilient Heirloom

European linen fibres are very long and dont break down easily, making it more resistant without pilling or becoming distorted.

In these increasingly disposable times, fewer and fewer items are worth saving and giving to your children. But, if the idea of having a special object that passes through the hands of those in your family is one that you like, monogrammed linens are the perfect heirloom to be passed down to generations.