OUR RELATIONSHIP WITH NATURE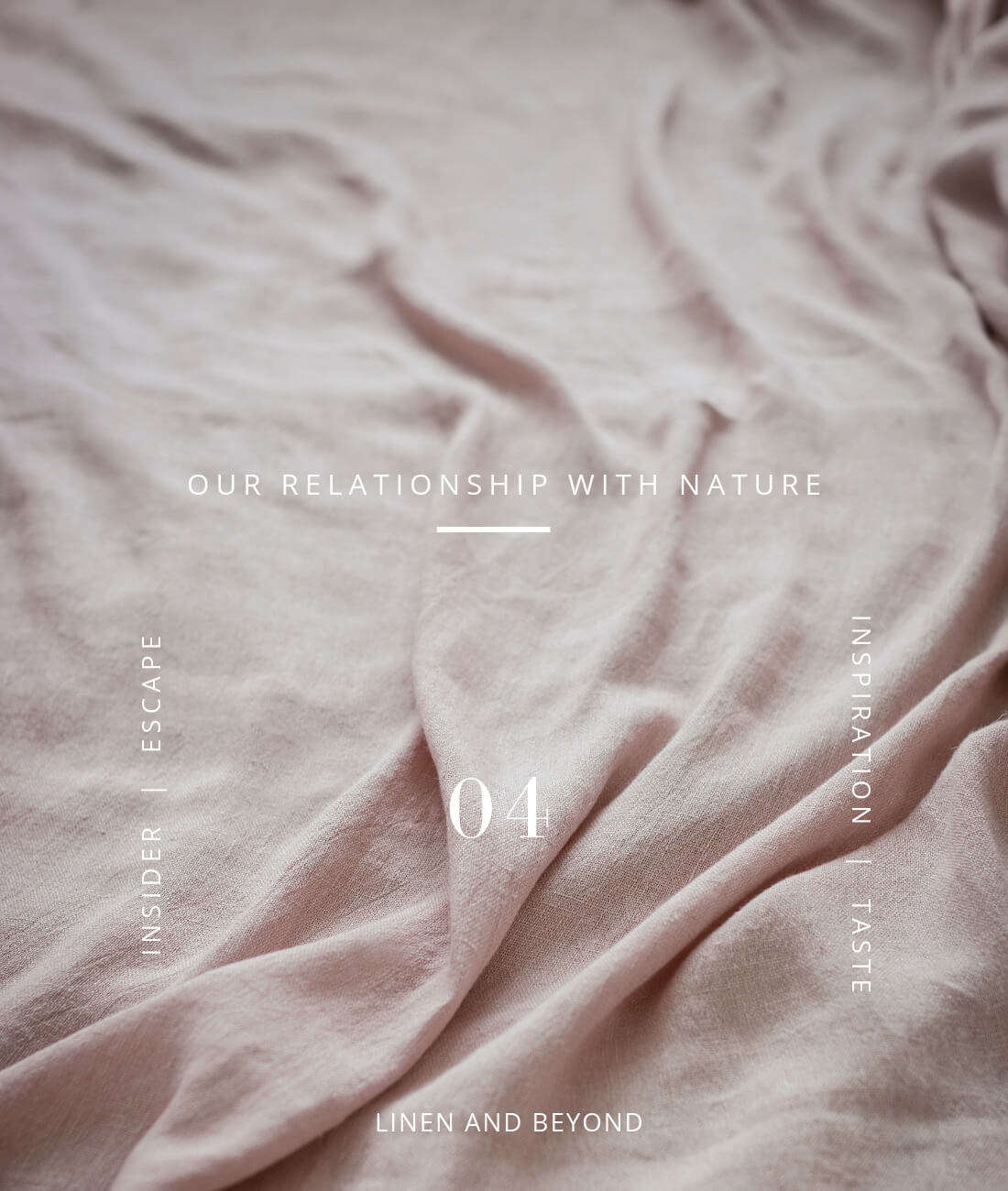 Giving our thoughts on the environment the prominence it deserves.


We can't turn away from climate change. Each day, we express our relationship with the natural world through what we chose to make or buy and wear. But how much do we actually know about what we are saying through the clothes that we wear and objects in our home?

This interactions frequently reveals an unequal partnership, suggesting questions we can ask ourselves and others, to help us develop a healthier relationship with nature in our choices.
"During our research we discovered ever more about linen's special qualities and how it can be grown in harmony with nature, enriching design while
drawing on centuries of tradition"

- Edwina Ehrman
Senior exhibition curator – Fashioned From Nature - Victoria & Albert Museum
We're committed to making informed decisions about our impact on the environment and are constantly trying to push boundaries to make the best product we can, reducing unnecessary packaging, increasing the quality of our linen. Flax, the source for linen, is an eco-friendly crop that promotes simplicity and naturalness: values that are anchored in our daily lives.

Chains selling affordable linen are spreading quickly with the increase in linen popularity, and multiple retailers targeting particular groups of shoppers and their lifestyles. They encourage fast consumption and increase the scale of the linen industry in a unfavourable way.

It is important to remember sustainability comes into play at each stage of the garment's life. Even if the product uses European linen, mass modernity of linen means it is increasingly manufactured in countries with low labour costs and little environmental legislation. Transportation from the far corners of the world also creates an unnecessary and enormous high carbon footprint.

As renewable European resources, flax farmers have become the champions of a bioeconomy in are more than ever in harmony with sustainable innovation.

Linen = zero GMO, zero irrigation, zero waste.