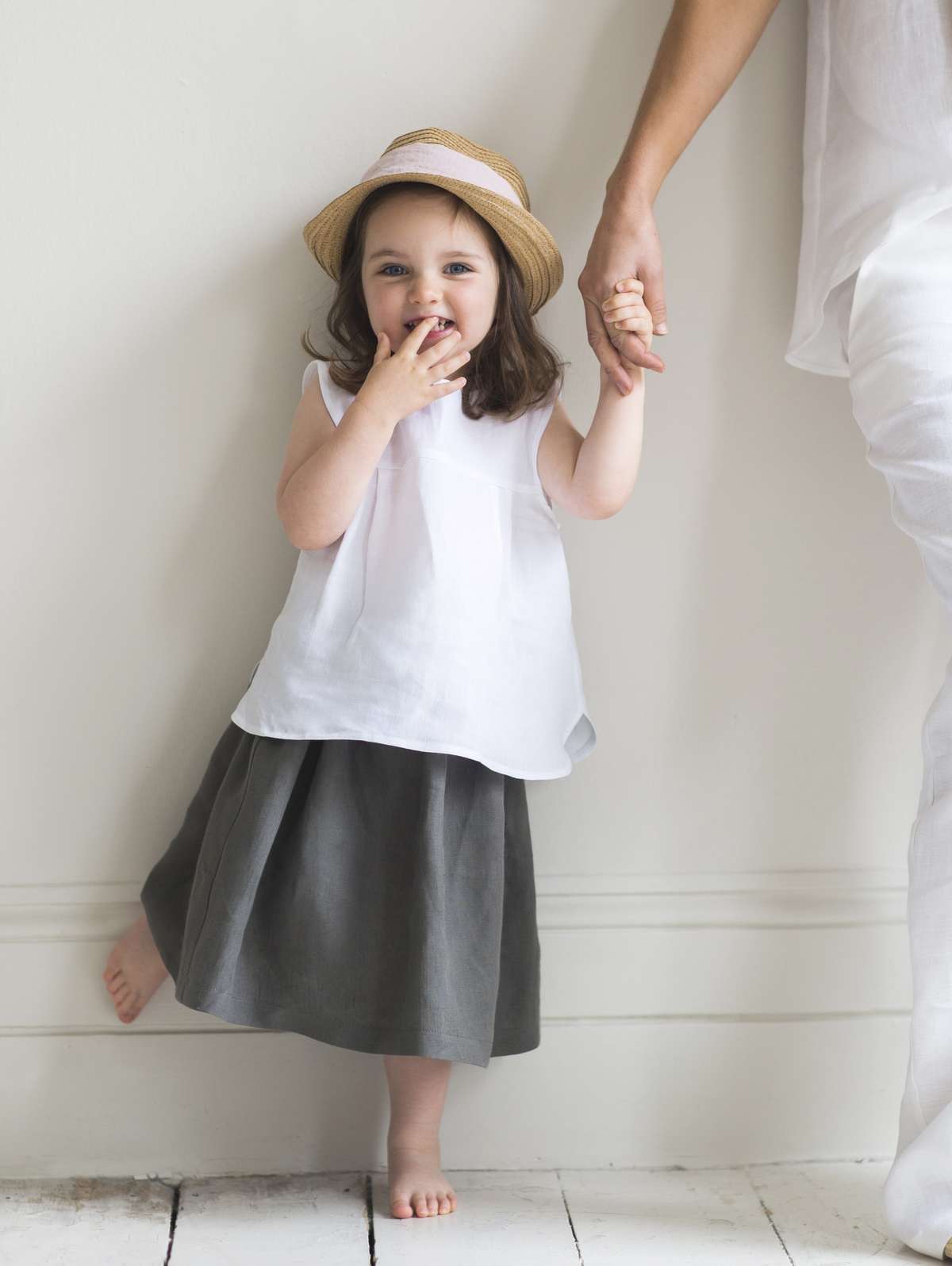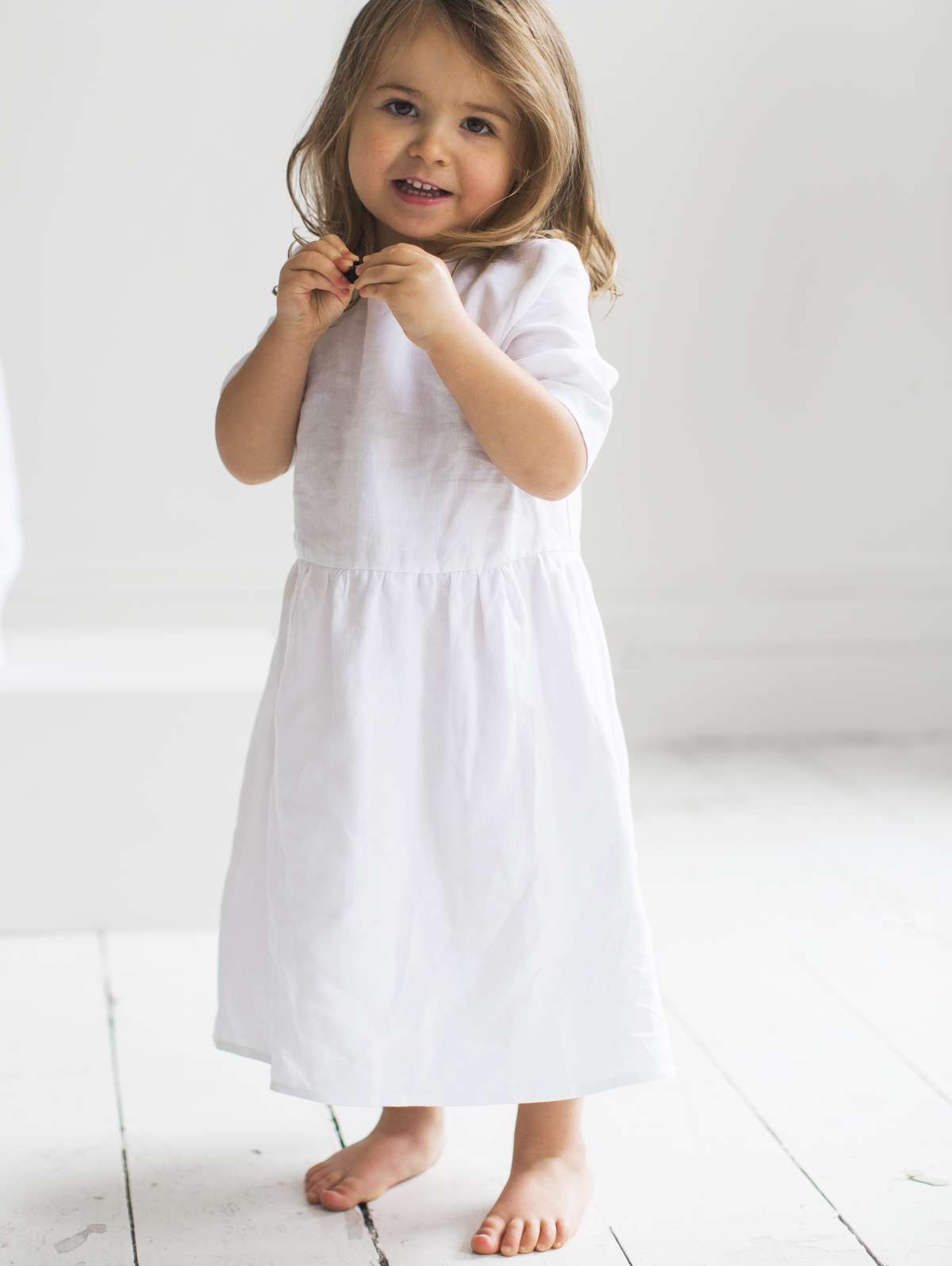 A note from Peggy Juche | Luna Magazine
"Children really do desire comfort in clothes. And they do like to dress up for special occasions too. These soft, pretty pieces allow for both.

The Linen Works Children collection are exceptionally easy to wear and to move around in and come in timeless designs. Made from 100% Belgian linen in London and made to stand the test of many washes.


All boxes are ticked. Local, easy to put on and easy to take care of!
Oh and an extra point because – these pieces will never go out of style. Siblings will wear these in the years to come too. The sustainable box is ticked too! High five all around".